Get an Inside Look at TILLS
Are you ever frustrated by your language and literacy assessment? Does it take too long? Do you wonder if you're getting reliable results?
Then it's time to discover the
Test of Integrated Language and Literacy Skills™ (TILLS™)
. Developed for students ages 6-18, TILLS is a groundbreaking new way to:
identify and diagnose disorders (including dyslexia)
document patterns of relative strengths and weaknesses
track changes in language and literacy skills over time
See How TILLS Can Help Your Students
Download a FREE Sampler Today!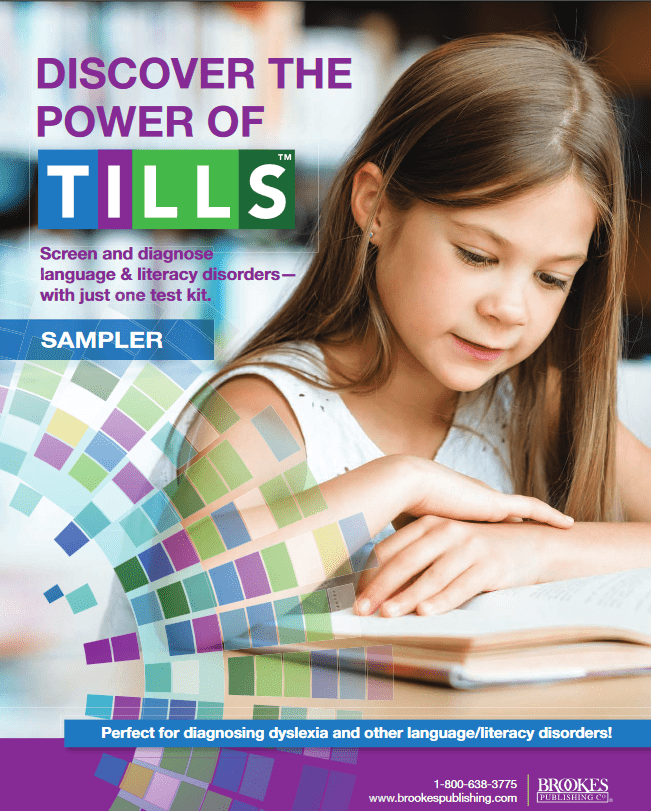 Inside the Sampler you'll find:
Sample items
Subtest examples
Case stories
Answers to FAQs
Training options
... and much more!
"TILLS is the most comprehensive assessment I've used in the 20 years I've been a school-based speech-language pathologist."
—Sue Torney, M.A., CCC-SLP, Speech-Language Pathologist
Discover the test used by speech-language pathologists, neuropsychologists, learning disability specialists, and trusted by education professionals across the country